I just returned from a long vacation. In addition to some much enjoyed relaxation on the beaches of South Carolina I was able to visit a number of National Park battlefields and other historic sites. In the course of a few days I covered the American Revolution, Civil War and WWII.
We were staying with a group of friends at Mrytle beach. Due to tropical storm Julia off the coast there was a day of no swimming, so we headed to Charleston to check a couple items off the Bucket list.
First off was Fort Sumter where the U.S Civil war officially began. One of the launch points for the ferry to Sumter is Patriots Point which is also home to the WWII Essex class carrier USS Yorktown as well as the famed Destroyer USS Laffey that survived kamakazie attacks in WWII.
The next day we went back two centuries and visited the NPS American Revolution battlefields of Kings Mountain and Cowpens. Both of which were pivital American/rebel victories in the southern campaign.
We then drove the historic Blue Ridge parkway. The views were stunning. It is hard to imagine that our ancestors were able to traverse these moutains and make their way westward.
Finally, we stopped by the NPS site of Abraham Lincoln's birthplace in Kentucky before making the final stretch for home.
My wife is a saint for indulging me in visiting all these sites. I think she seceretly enjoyed it. We have decided that when I retire I need to explore becoming a NPS ranger. She smiled several times when I would give her the abridged history of what we were about to see and then during our visit the ranger would parrot what I had just told her.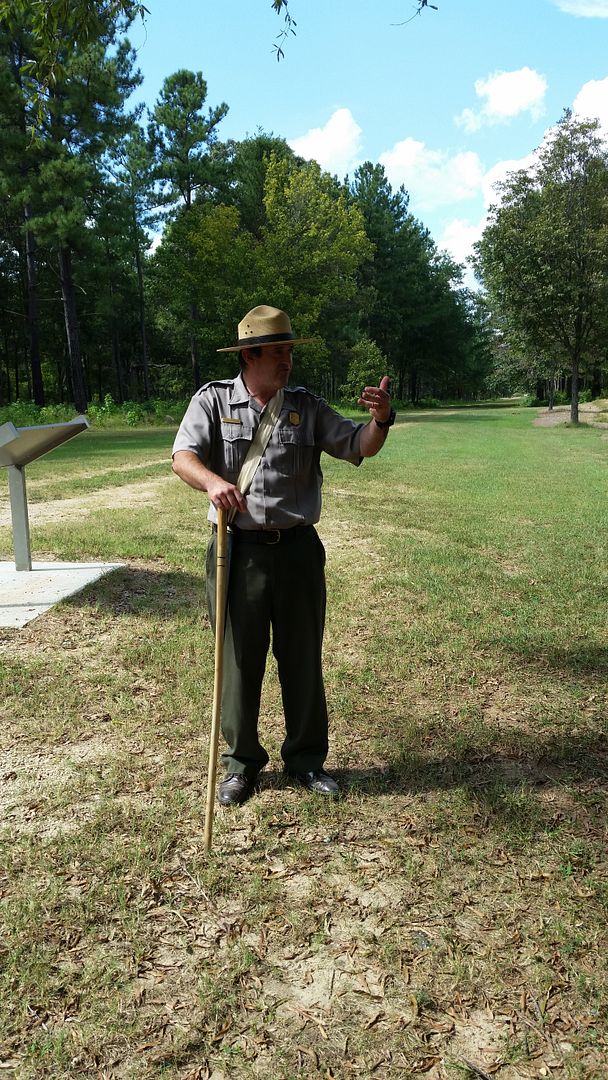 My retirement job, still in uniform.
Finally, thanks to a reminder from Phil I was able to make it to the WWII living history event in my own back yard down in Rockford,IL. Tons of vehicles and equipment to view along with the large number of re-enactors in uniform. I wasable to retrain myself when visiting the vendor area.
I certainly enjoy playing the games based on history, but there is nothing that compares to visiting the sites and experiencing the history we love.