There has not been a lot going on this summer for me in the way of gaming. My job in the military took me away for a few weeks. In addition, my oldest of three was back from school and spread out in the basement and # two graduated H.S. and is getting ready to head off to college next week.
View of the room from the doorway
As a result my hobby room/man cave was taken over for temporary storage so we could get ready for a graduation party.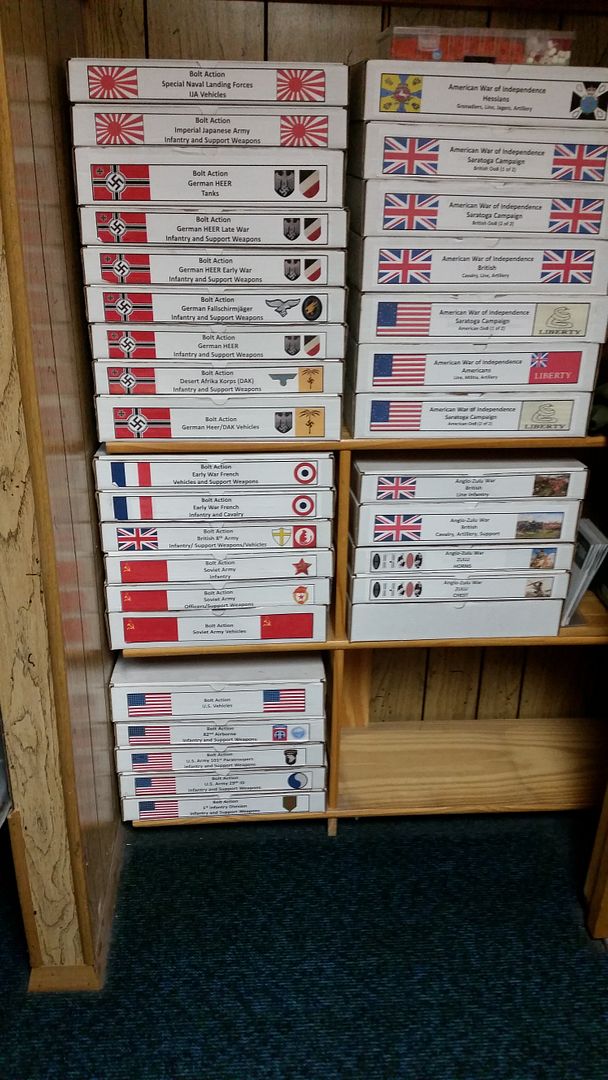 Bolt Action, AWI and Anglo-Zulu 28mm collections
Since my gaming area was not very accessible when I did have some free time I took a bit of a break and turned my attention to some home brewing which has also been fun.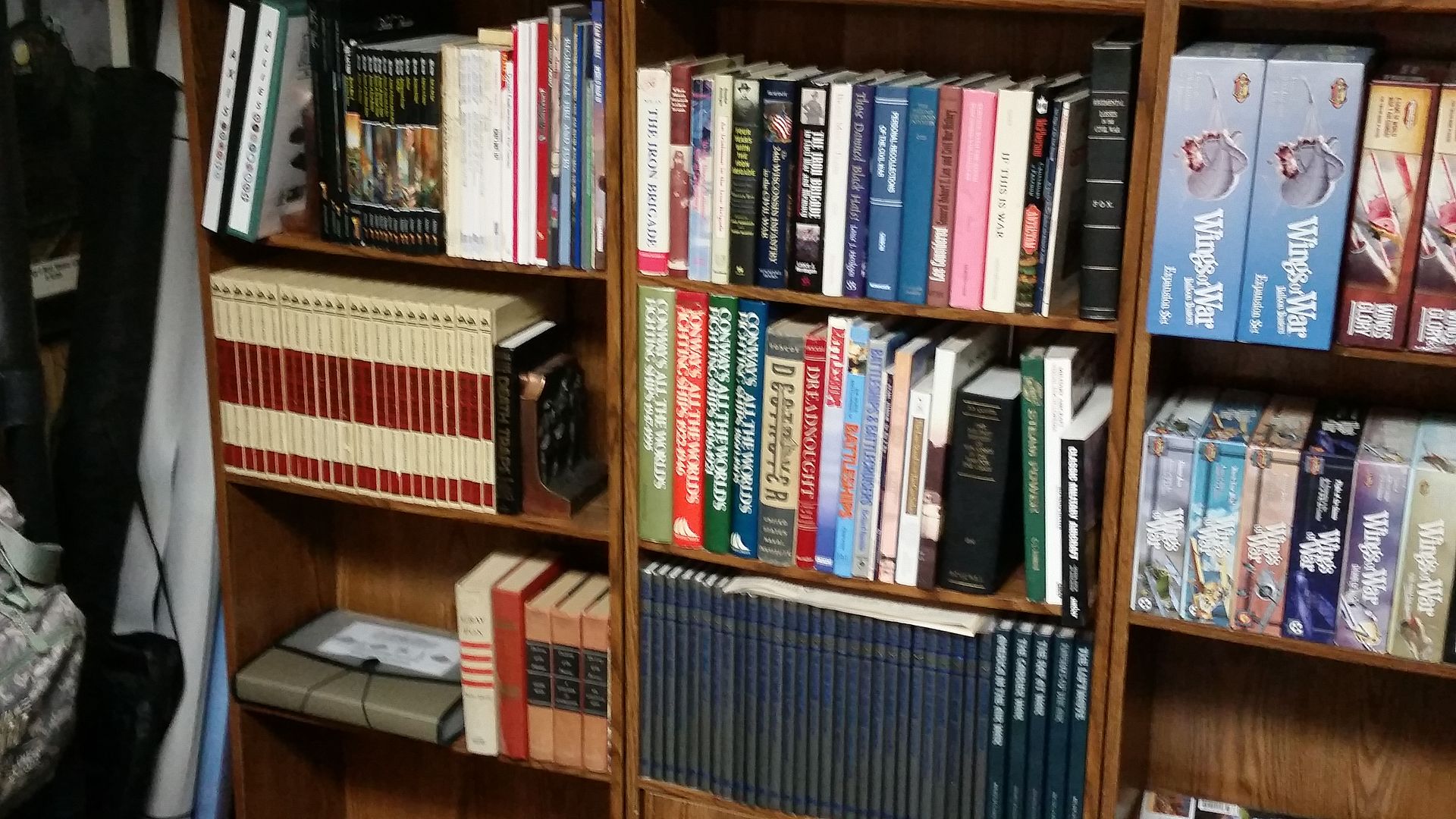 Book shelves with many of my rules and some of my historical reference library
My boys are now leaving for school, so I decided it was time to spread out and reclaim my area. In addition to just cleaning and moving all the extra junk out I also added some shelving so I can better organize.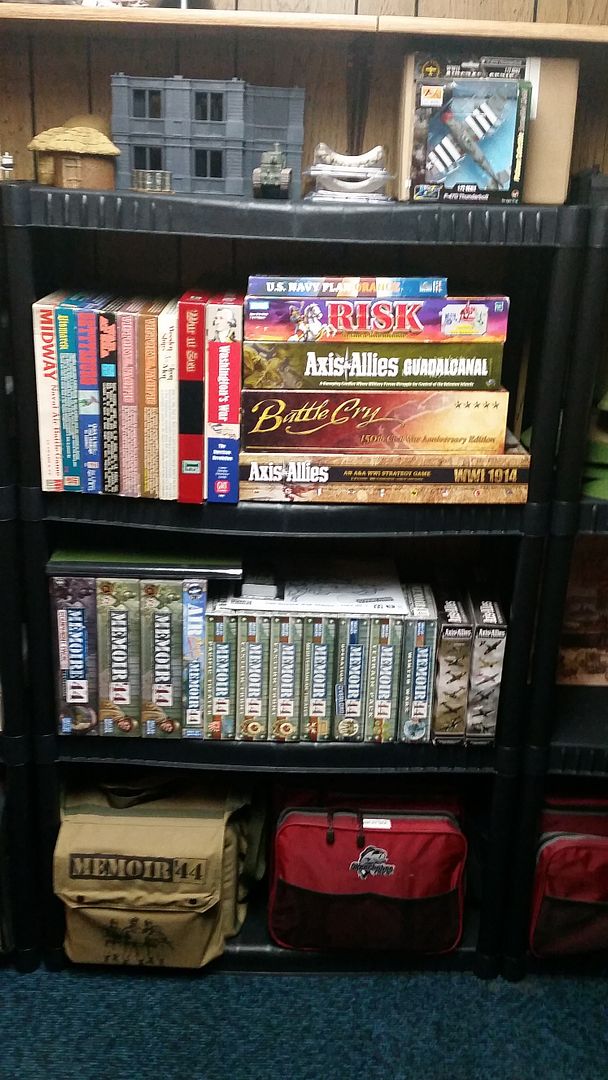 Some of my classic Board games
I also attended a small local gaming event a couple weeks ago which motivated me to get going again as well as renewed my interest in some game systems I have not done much with lately.
Table top terrain now easily accessible
One of these games is Wings of Glory which I am busy catching up on. With the extra room I took the collection out of the foam trays I had been using and put all the planes back in the original packaging. This way I can better identify what is what and ensure it is kept safer. I still have the foam in the event I want to take some to a convention.
WoW/WoG now sorted by set
Now that I have my hobby room and work bench back I can get some projects out on the bench.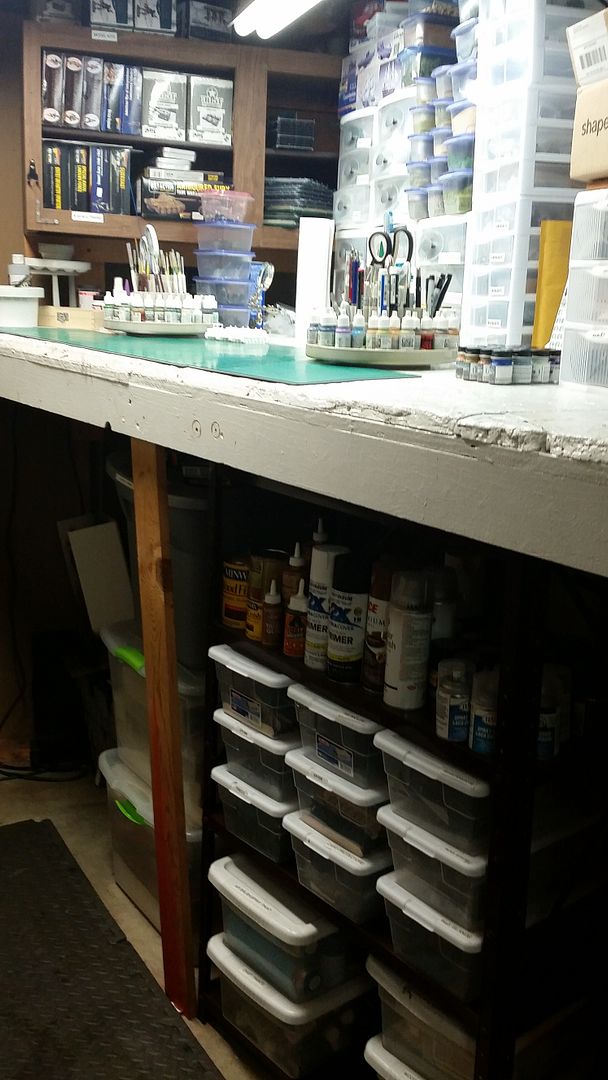 View of the work area off the main room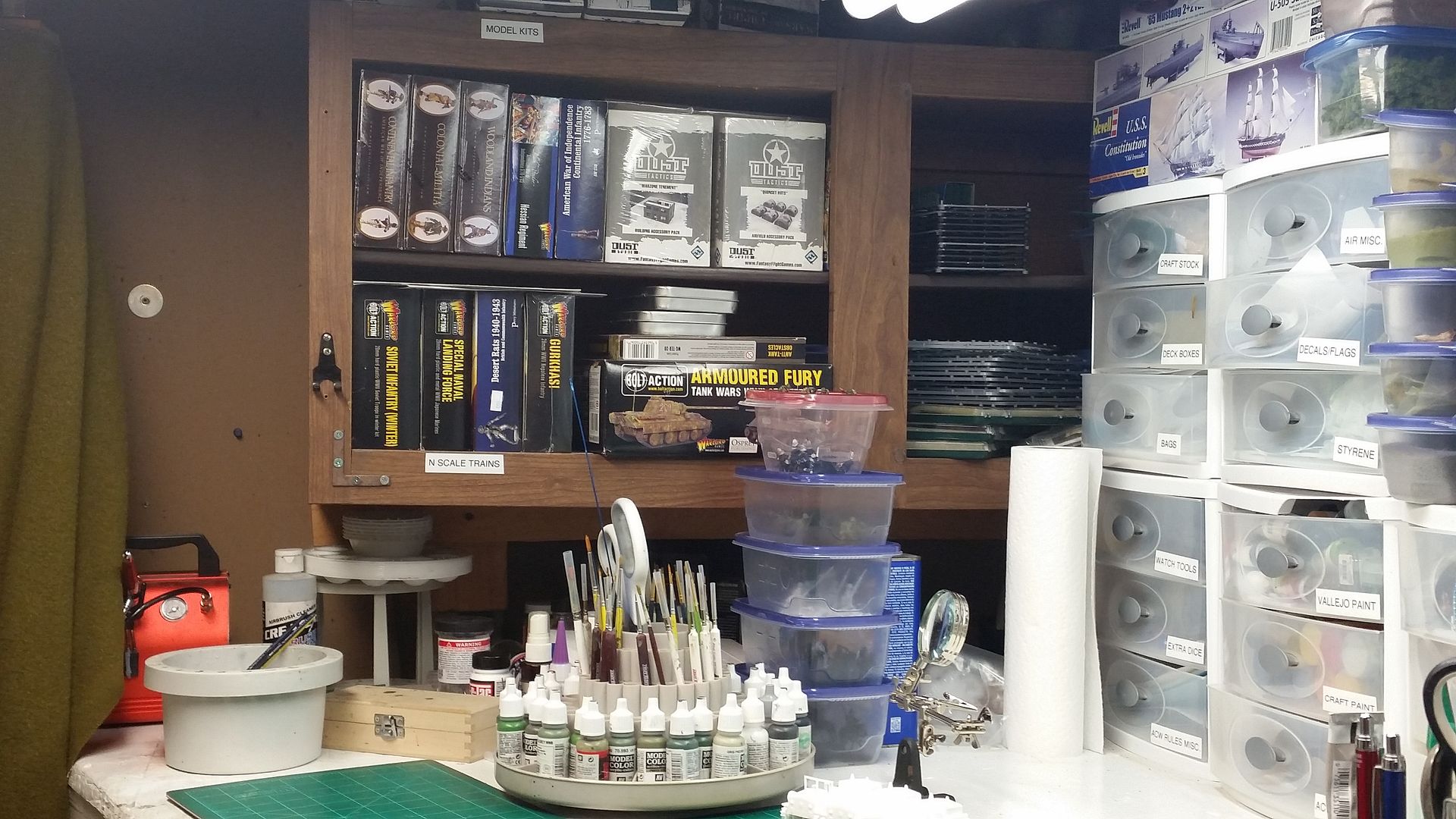 A few of the many projects on the shelves that are pending
Most importantly I hope to get some more time this fall rolling dice. after all, what good are games if you don't get to play them. :)